Full Of Our Nail, Common Nail, Concrete Nail, Roofing Nail, Coil Nail -
Dingzhou Best Hardware Co. LTD is a leading manufacturer of common nails as well as other nail products in China.
Since its foundation in 2005, the factory is engaged in the production and export of various steel nails for different uses. Main export market presently centers on Middle-East, Africa and Europe, etc. And the products have gained a good reputation among our distributors & customers. We are so proud of our steel nails and considering to develop other overseas markets. We mainly product is Common nail, concrete nail, roofing nail, Coil nail. And the we will introduce our Nail.
Common nail

is our mainly product.
Common nails are the most commonly used type of steel nails. These nails have a thicker and larger shank than that of the box nails. In addition, common steel nails are also shown as a wide head, a smooth shank and a diamond-shaped point. Workers like to use common nails for framing, carpentry, wood structural panel shear walls and other general indoor construction projects. These nails range from 1 to 6 inches in length and 2d to 60d in size. For special uses, please take a moment to browse our website, here is a complete model of nails for you.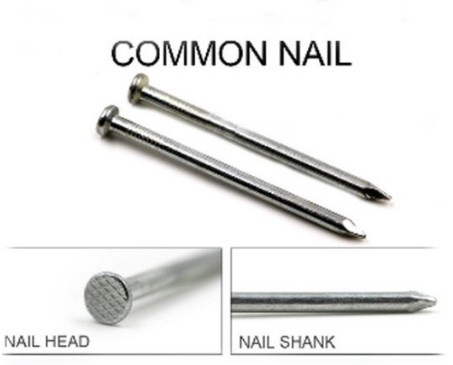 Concrete nail

: We have polish concrete nail, concrete nail, black concrete nail and so on.
With special materials, concrete nails are specialty nails compared with common iron nails . In practical application, people also used to call it masonry nails. These nails are the most popular fasteners for securing objects into masonry and other hard & brittle materials. There are complete types of concrete nails, including galvanized concrete nails, color concrete nails, black concrete nails, bluish concrete nails with various special nail heads and shank types. Shank types include smooth shank, twilled shank for different substrate hardness. With above features, concrete nails offer excellent piecing and fixing strength for firm and strong sites.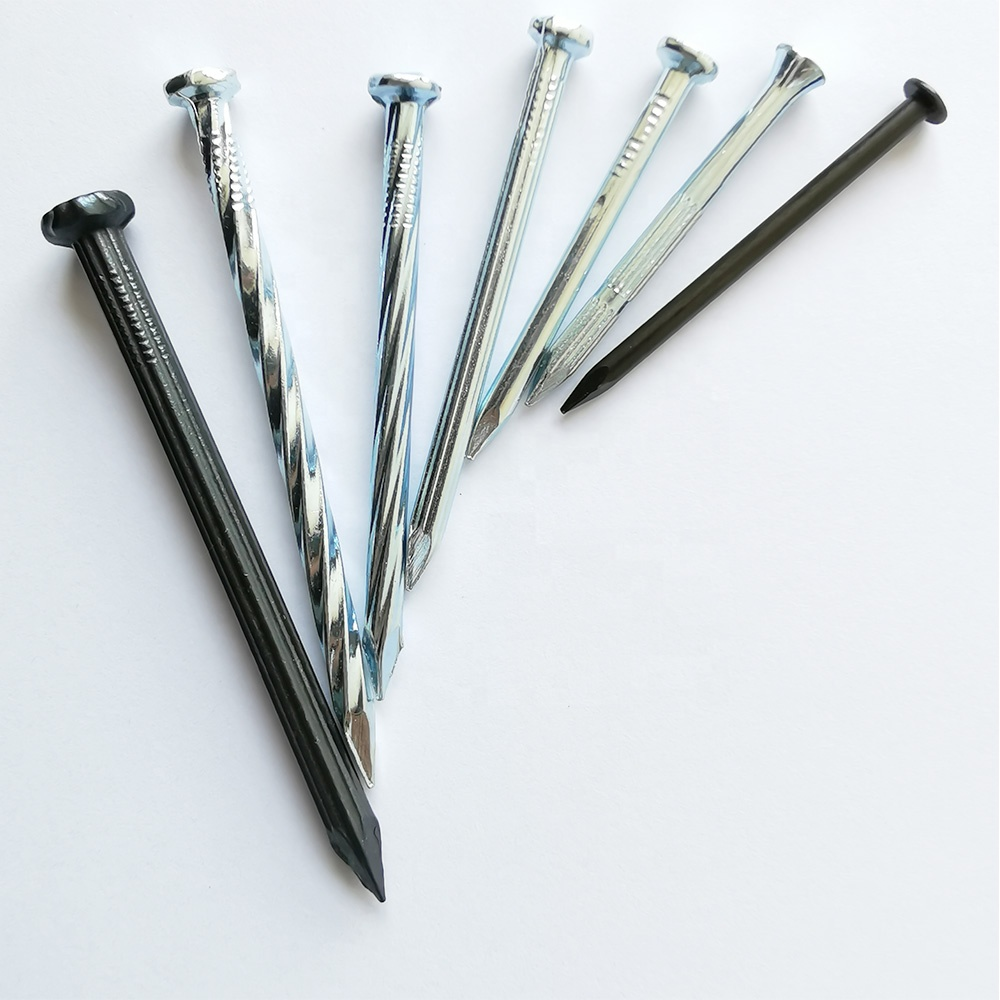 Roofing nail:Smooth/ring/twisted shank roofing nail, coloured roofing nail, color zin coating roofing nail and so on.
Roofing nails is a kind of nail with umbrealla head, electro galvanized, hot dipped galvanized, smooth shank or twisted shank.Also can assemble rubber washer under umbrella caps, this kind is popular in Brazil, Libiria, etc. Roofing nails are the mostly used roofing nails with less cost and ood property. Hot dipped galvanized nails offer higher strength and longer life compared with the electro galvanized nails.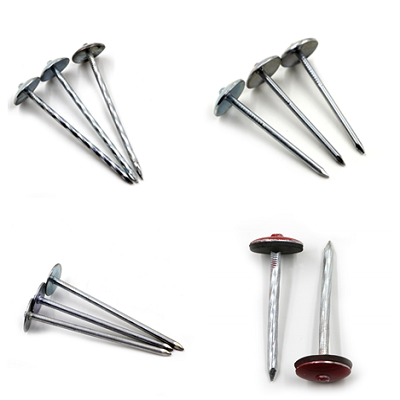 Coil nail:
Coil nails are a revolutionary product in the wood industry. This kind of collated Nails are used in siding, sheathing, fencing, roof decking and some other woodworking.The traditional method of using nails manually involves a lot of manual labor which are reduced substantially using the coil nails with pneumatic guns.
If you have any questions, please contact us.