Stainless Steel Razor Wire -
Razor barbed wire, also known as razor barbed wire, razor barbed wire, is a new type of protective net.
The razor wire has excellent features such as:
Beautiful appearance

Economy and practicality,

Good anti-blocking effect, and

Convenient construction.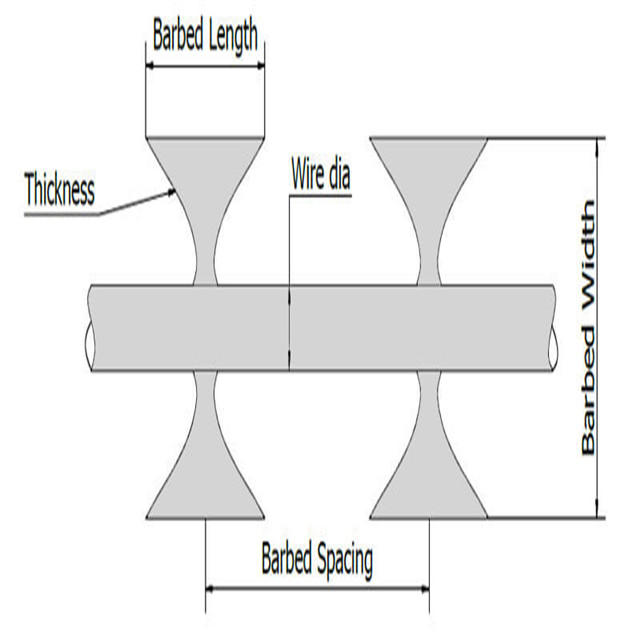 The razor wire is used:
In industrial

Mining enterprises,

Garden apartments,

Border posts,

Military fields,

prisons, detention centers, government buildings and government buildings in many countries.

Security facilities in other countries.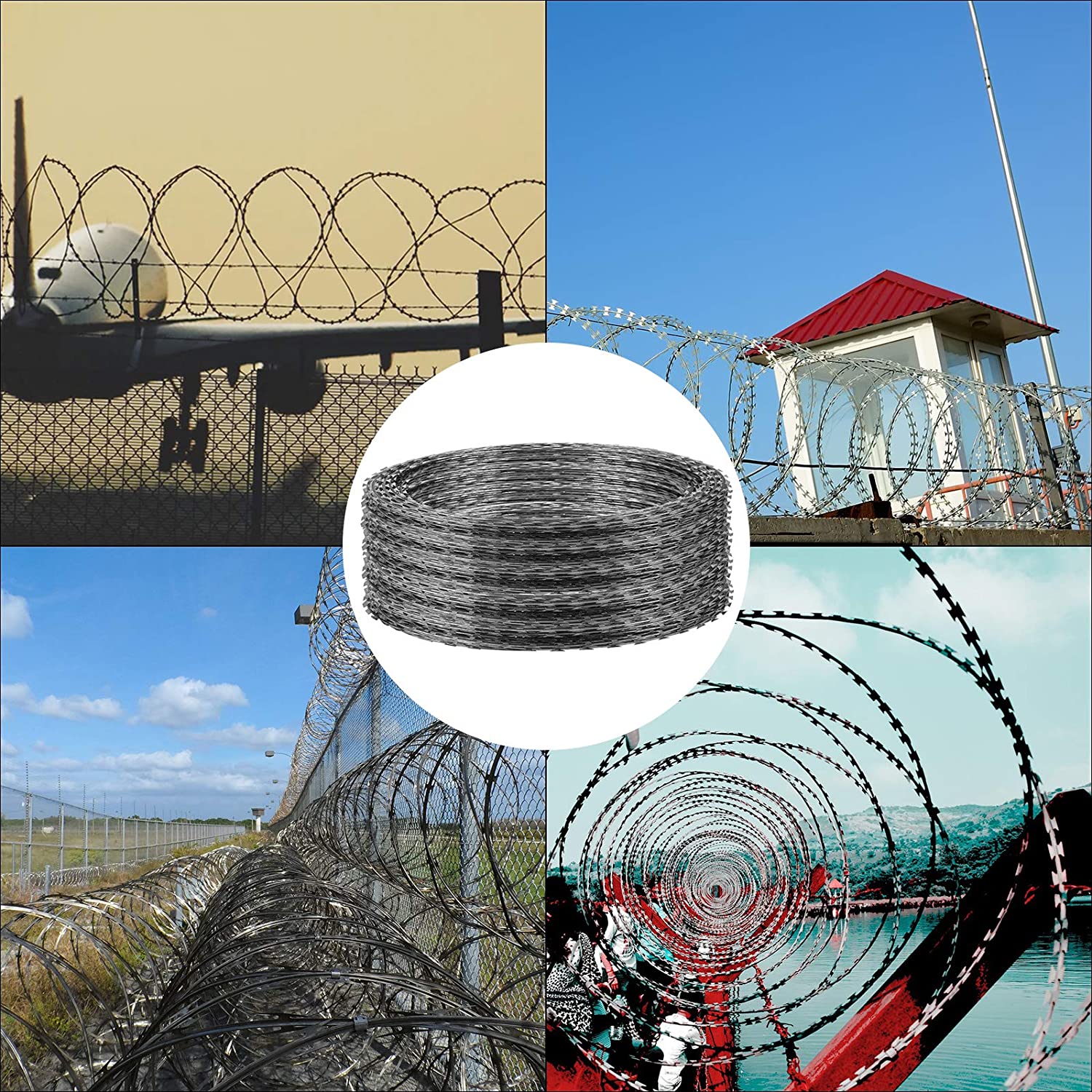 Razor wire production process technology:
1. Punching is to punch out sharp blades of different specifications from hot-dip galvanized steel or stainless steel sheet.
2. Wire-covered blade-shaped slats stamped from hot-dip galvanized steel or stainless steel, wrapped with high-tensile galvanized steel wire or stainless steel wire to form semi-finished razor barbed wire.
3. Coiling The semi-finished blade barbed wire is coiled into a coil with the diameter and number of turns required by the customer.
4. The razor barbed wire coiled by the buckle into a roll can be clamped with different numbers of buckles according to customer requirements, and different diameters have different numbers of buckles. This process is based on customer requirements. Some customers do not need buckles, so they can be omitted. .
5. Packing Wrap the razor barbed wire completed in the previous process with moisture-proof paper, plus a woven tape to prevent the stab wound of the blade, and then it can be directly packed in bulk or placed on a pallet. Or put the razor wire into a customized carton. There are different packages according to the different requirements of customers.
Razor wire classification and installation:
Razor wire is mainly used on the edge of the site, the protection and separation of various traffic facilities, roads, forest protection areas, government departments, sentries, etc., which need to be safe.