PVC Coating Barbed Wire -
The barbed wire is an isolation protective net made by winding the barbed iron wire on the main wire (strand wire) through a barbed wire machine, and through a variety of weaving processes.
There are three twisting methods of barbed wire: forward twist, reverse twist, and forward twist.
Positive twisting method: It is to twist two iron wires or multiple iron wires into a double-stranded iron wire rope and then wind the barbed wire around the double-stranded iron wire.Reverse twisting method: Firstly, the barbed wire is wound on the main wire (that is, a single iron wire) and then an iron wire is twisted and braided to form a double-strand barbed wire.Positive and negative twisting method: It is twisting in the opposite direction from the direction where the barbed wire is wound around the main iron wire. It's not twisted in one direction.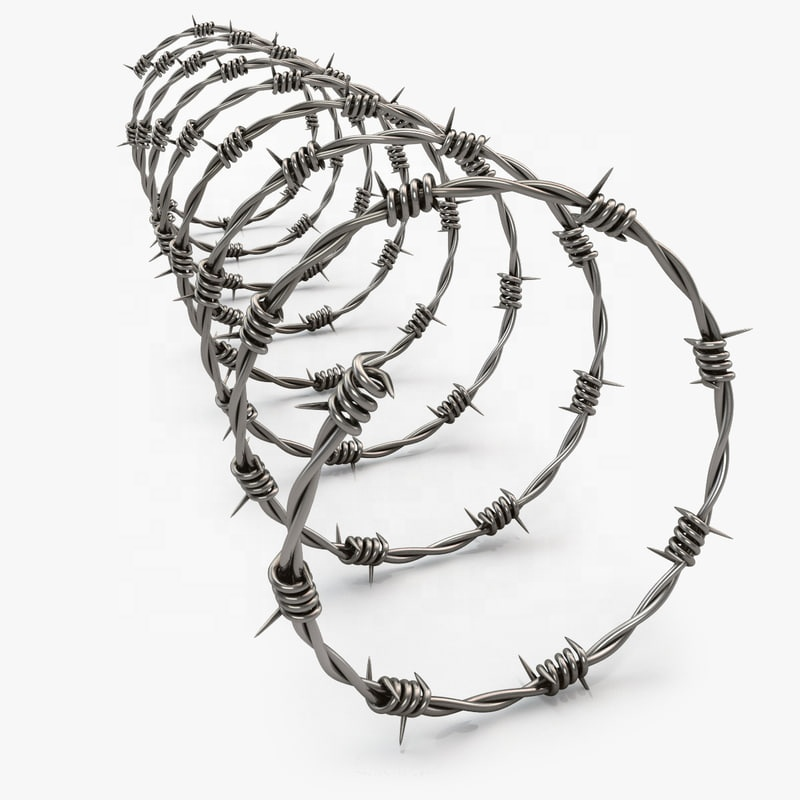 Processing classification:
The reason for surface treatment is to strengthen the anti-corrosion strength and prolong the service life. The surface treatment of galvanized barbed wire is galvanized, as the name suggests. It can be electrogalvanized or hot-dip galvanized; the surface treatment of PVC barbed wire is PVC coated, and the barbed wire inside is black wire, electroplated wire and hot-dip galvanized wire.
The aluminum-clad barbed wire is a new product that has just been put on the market. Its surface is covered with a layer of aluminum, which is also called aluminized. Everyone knows that aluminum is not rusty, so aluminum plating on the surface can greatly improve the corrosion resistance and make it last longer. The purpose of the barbed wire: used for theft prevention and protection in factories, private villas, first floors of residential buildings, construction sites, banks, prisons, banknote printing plants, military machines, bungalows, low walls and other places.
Barbed Wire Packing Detail:
Steel wire roller with steel wire handle.
Steel wire roller with plastic handle.
Steel wire roller with wooden handle.
Wooden roller with rope handle.
Woven bag, by pallet, and as your request.